Digital Marketing Services in Wadala,Mumbai
Digital marketing is where we bring together experience, creativity & hard work to produce amazing results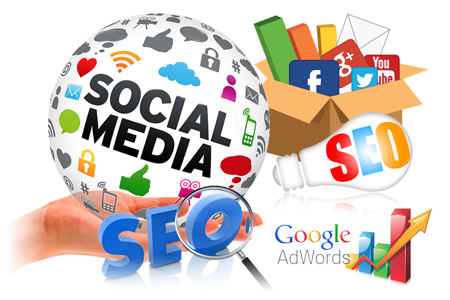 Digital media is the power of the youth and marketing through this media is easier and cheaper way to reach out to this important component of the society. Now a day's social media has gone beyond the realm of just the youth and pervaded to every sections of society. You cannot imagine a world without Facebook, Twitter and Instagram to name a few. The far reaching impact which the social media provides can be leveraged to enhance your business profile and improve visibility of the company Wadala-Sion through activities which reach out to every nook and corner. For achieving these goals, you need experts' guidance as there is intense completion to grab the attention of viewers.
Digital Marketing is a professional web design, website development organization that offers a full capacity for planning a site and internet marketing at a sensible cost.We at Indiabizline Online Solutions are professionals in Social Media Marketing and we can run campaign according to your need! We have different packages depending on your requirement. We being the Best Digital Marketing Company in Wadala-Sion Mumbai,  we will suggest to you the most suitable digital marketing services to get the maximum impact on your Online business. Also being the best SEO company in Mumbai-Antophill, we provide expert service with various options/packages on Search Engine Optimization (SEO) for your website design & website development!
Digital Marketing Services
Search Engine Optimization (SEO)
The 'sponsored' links you often see in Google searches; however they may also be ads in other search engines like Yahoo or Bing.
Search Engine Marketing (SEM)
Having a right & well designed label on your food product is quite important. Consumers decide to buy it or ignore it on the basis of what they see.
Social Media Optimization (SMO).
Social Media Marketing or SMM or SMO involves driving traffic to your sites or business through social sites like Facebook, Instagram, Twitter, Google+, Linkedin, and so on.
We Provide Services Like Website Design & Development in Mumbai ,SEO, Mobile Application, SMM, ISO Certification, Taxation all Types Registration & Filling all over Mumbai.
We provide services to following areas.