Responsive Website Design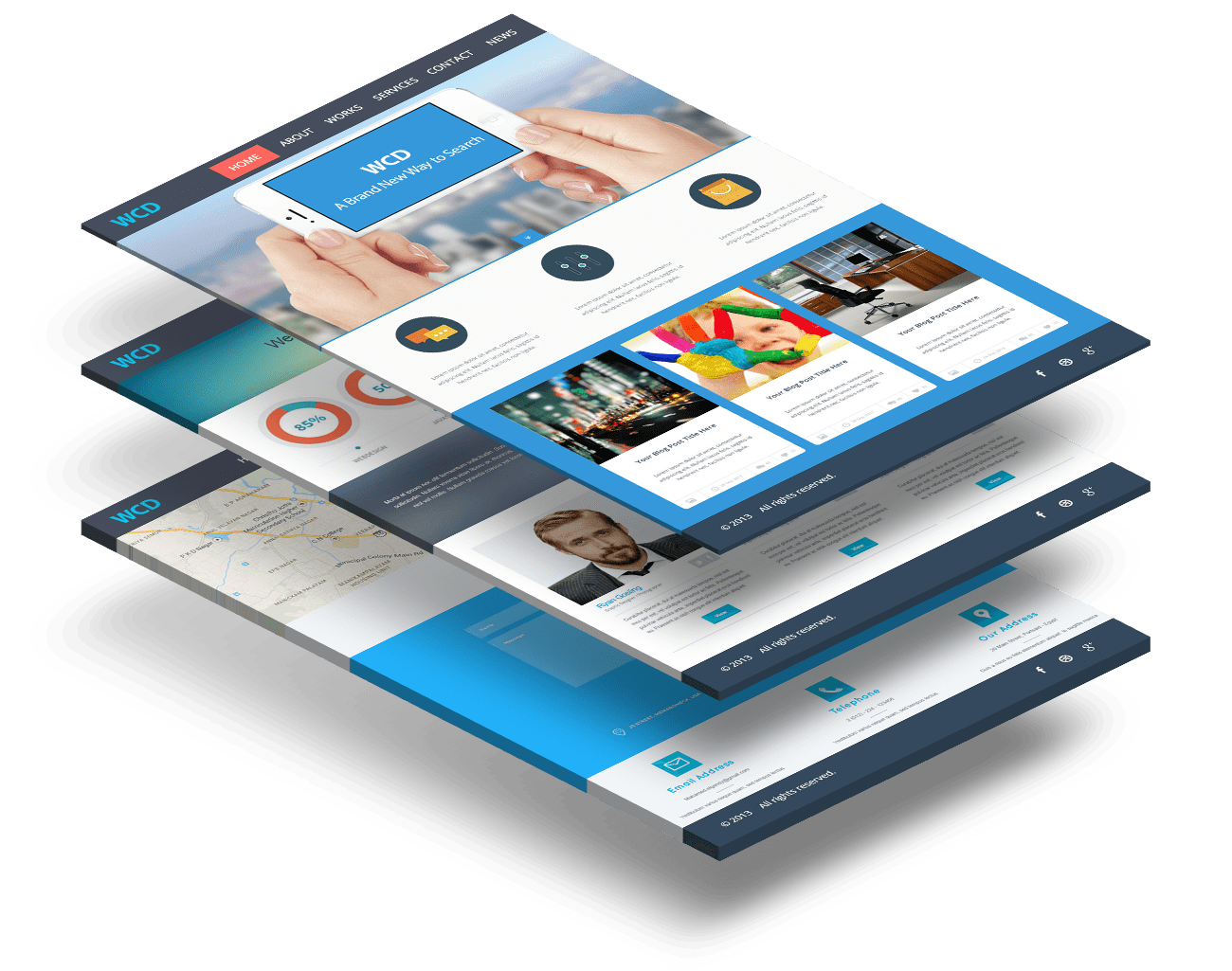 Advantages of Responsive Design
Your site will show up scaled on different devices that are: desktops, notebooks, tablets, and smartphones

You have to build only one type of dynamic site cutting on design and development if different ones had to be made.

You have the ability to provide broader content for mobile devices.

You can cater to Millions of people who are your buyers, well-wishers, agents all with one responsive site.

It is super flexible the grids and images adjust like fluid and the right program mix sets up to give stellar output on any device. Giving an excellent user experience. One that is stellar and professional. It is not like a static output but highly dynamic and excellent. It is highly cost effective as a little more spent on a dynamic site gives you better viewer experience and no hassles than making multiple types of websites for each individual device. This saves money.

It is recommended by Google and the search engine algorithm favours such dynamic sites over others to give good search results. The site is easier to manage with a simple set of keywords and one dynamic site.
Responsive web design allows one to use technology and methodology that develops a website that will automatically adjust to the screen size and device when interchanged from one device to another. This system of developing and designing a website that is dynamic for all devices thus ensures a consistent user experience, allows replication of content on large or small screens. The user's experience is kept in mind and is adjusted based on what the user is using to see your site or page. Being a preferred Responsive Website Design Company, Indiabizline Online Solutions  focuses on creating delightful mobile website experiences. Such websites are beautifully designed, greeting visitors with succinct copy, high-definition videos, relevant animations, and other design components, for a more simplified mobile experience. We believe that a mobile website is a simpler version of their desktop website, and it should still be beautifully designed! It is better for SEO as the keywords and management are simple rather than having multiple pages and list. One can have a simple set and one dynamic site. The management becomes easier and more cost effective.